Manufacturing
All milling is completed at Honest Abe's Tennessee headquarters.
Honest Abe is True Manufacturer of Log Homes
On the surface, you would think all log home companies manufacture home packages in their own facilities. Unfortunately, that's not the case. Serenity Log Homes chose to be a dealer of Honest Abe Log Homes for many reasons, but one of them is that the company is a true manufacturer of custom log and timber frame homes and commercial structures. Since 1979 Honest Abe has been milling logs right in their own facility, crafting each and every custom package at the National Headquarters in Moss, Tenn.
Honest Abe has learned that preparation is key and simply cannot be rushed. Honest Abe begins by selecting only the highest quality Eastern White Pine. To minimize movement, shrinkage and settling in the timbers over time, the company combines natural air-drying and kiln-drying measures in the manufacturing of every Honest Abe timber.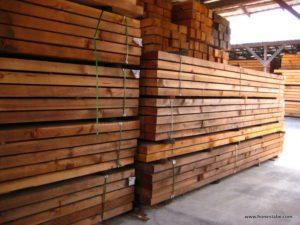 Every piece of wood used is dried in kilns on site, then stored under cover until it becomes part of an Honest Abe Log Home. The drying process produces a more stable log and tighter joints for the construction of your log home or building. Because they don't believe in rushing this process, Honest Abe averages a nine-month inventory of timbers, something many of the competitors can't say.
That's reliability that Serenity Log Homes can take confidence in when serving our customers.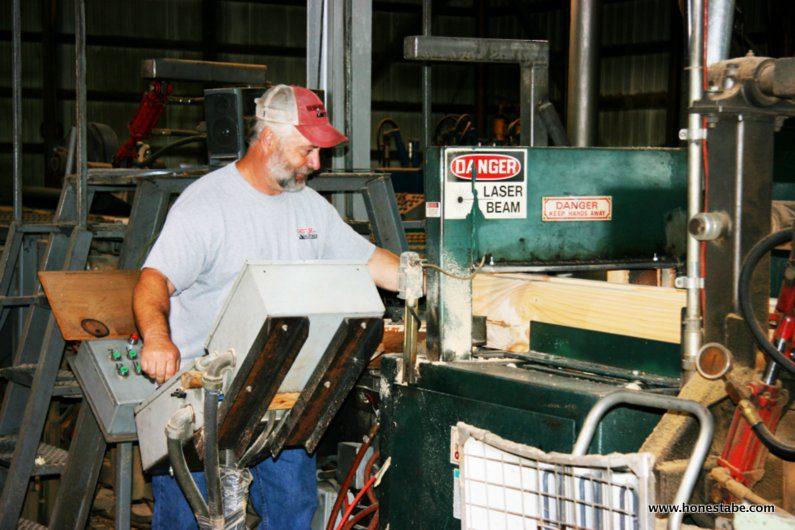 Honest Abe is not an average sawmill. 
The factory uses 3-D modeling and computer-driven equipment overseen by a team of dedicated craftsmen. Every log that goes into a home or building is cut to exact specifications for a perfect fit – a critical step when it comes to windows, doors and corner notches.
Honest Abe knows how to plan for shipping. 
For every individual building, the pre-cut logs are numbered, wrapped and neatly bundled for protection during delivery. You can know and trust that each piece of your wood structure that comes from Honest Abe's facility has been carefully produced, graded and packaged..