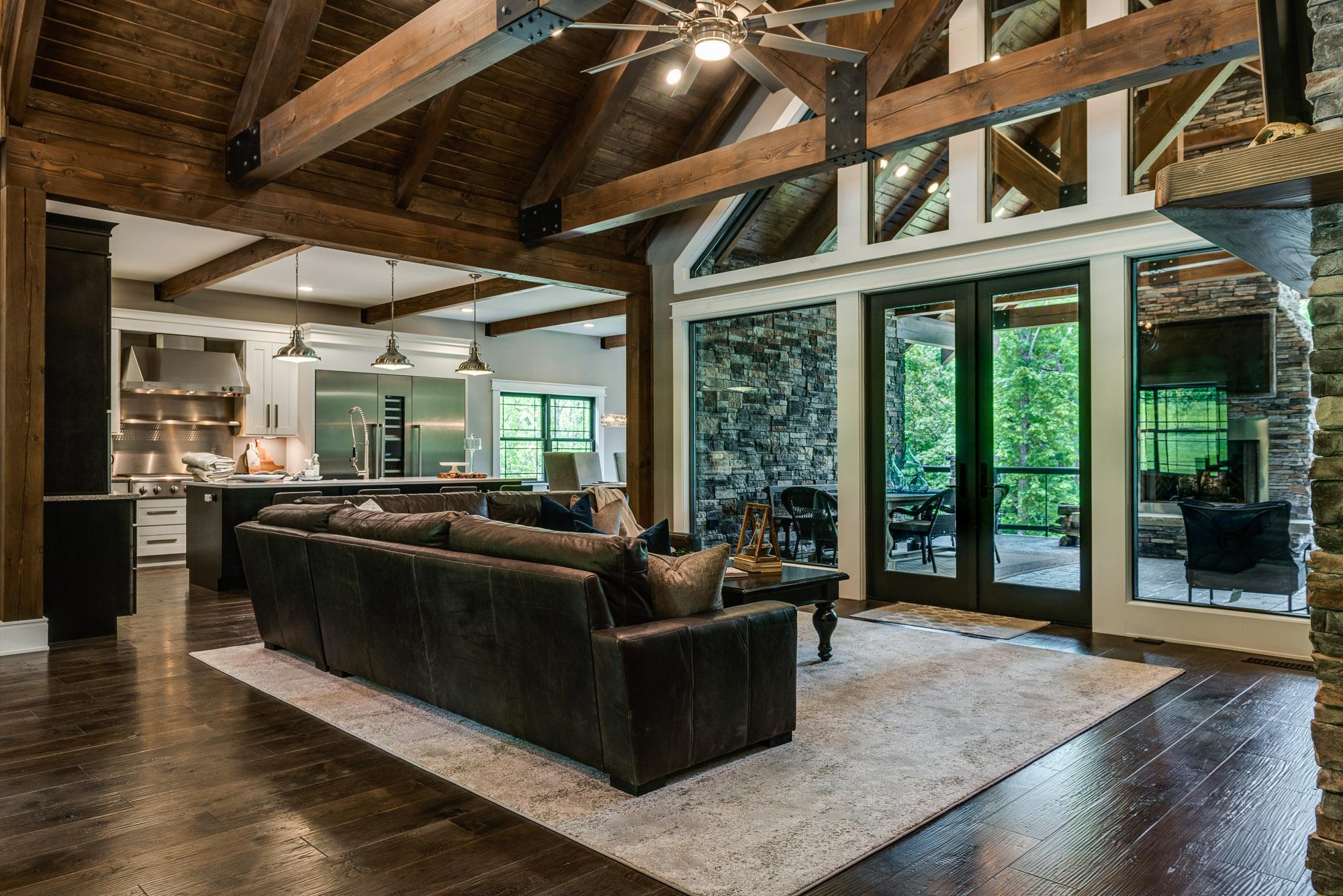 The Southern TimberCraft Building System
A Southern TimberCraft home blends Structural Insulated Panels with decorative wood components to build a home with charm, strength and incredible energy efficiency. 
 Serenity's manufacturer, Honest Abe Log Homes, recognized the popularity of homes that may not be constructed using full log or timber frame systems, but desire the look and feel they offer. For this reason, Honest Abe developed the Southern TimberCraft line of homes. These homes incorporate many of the same timber elements that may be found in both log and timber frame homes. However, they utilize Structural Insulated Panels (SIPs) for the exterior walls or building envelope.
Not only can you create a one-of-a-kind custom home, it will be the strongest and most energy-efficient home in the neighborhood. Its efficiency will save you money on your utility bills each and every month, giving you a real return on investment. 
We are proud to offer our Souther TimberCraft designs and styles of homes that offer the highest quality SIPs available on the market. These panels are manufactured by Honest Abe's sister company just down the road from its national headquarters in Moss, TN.
Serenity Log Homes Offers Southern TimberCraft & Structural Insulated Panels
Southern TimberCraft designs, mills and builds distinctive homes and commercial structures that combine the luxurious beauty of wood with the affordability of systems built construction. At the right are some of Southern TimberCraft's original plans that can be completely customized as to number of bedrooms, interior layout, choice of building materials, exterior features and more. Contact DeWayne Crumley, Independent Dealer for Southern TimberCraft in North Alabama and North East Mississippi, to get your customized plan started.
EXPOSED TIMBER ELEMENTS
Timber Elements bring the relaxing warmth of natural wood right into your home. High ceilings of exposed heavy timber wood beams and trusses will be admired each time you arrive home. Timber porches and wooden exterior accents highlight the home's distinctive appeal.
DISTINCTLY YOURS
We work with each customer to create a special place for them to call home. Each personalized and custom home design is a reflection of our client's needs, wants and desires. It conveys their personality and lifestyle.
EXPERIENCED GUIDANCE
We are available to work with clients to help them  design and build homes of all shapes and sizes, from small cabins to traditional homes to spacious estates to commercial buildings. No project is too big or small.  As real estate agents, we can help you find the perfect land on which to build your home or business. Contact us to explore how Serenity Log Homes and Southern TimberCraft can transform your dream into reality.
NATURALLY LOW MAINTENANCE
We offer a wide variety of exterior materials, textures and styles to achieve the natural look clients want with very little maintenance needed. A balance is struck between true wood components and composite materials to create a home that appears to have grown within the landscape it inhabits.
Structural Insulated Panels
Strong & Safe
2-3 times stronger than typical framing. No VOCs and our foam doesn't melt at any temperature.
Sustainable
Less waste, long-term energy savings and altogether better for the environment.
Fast & Easy
Our panels are made specifically for your project, inspected at our plant and shipped to your site ready for assembly.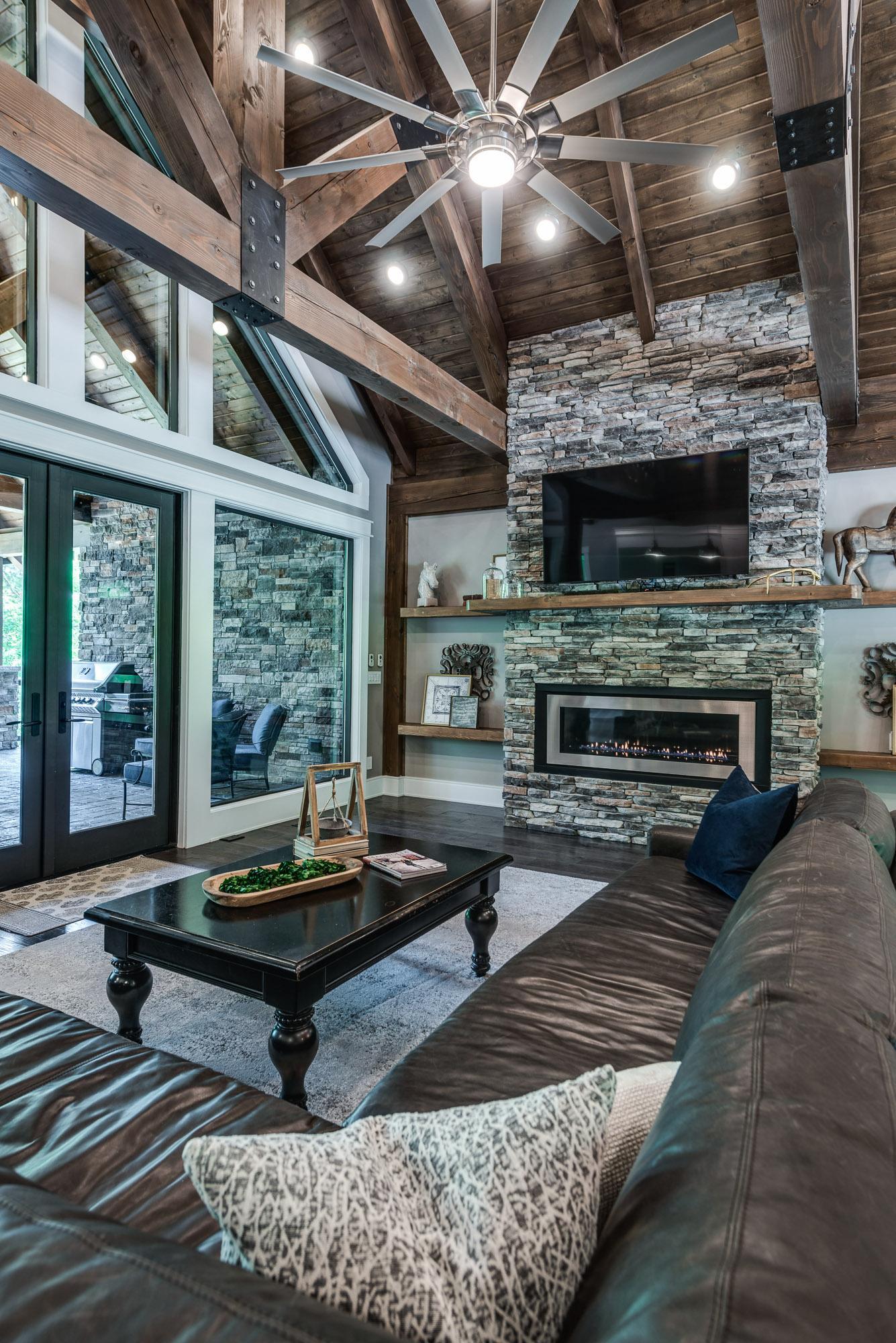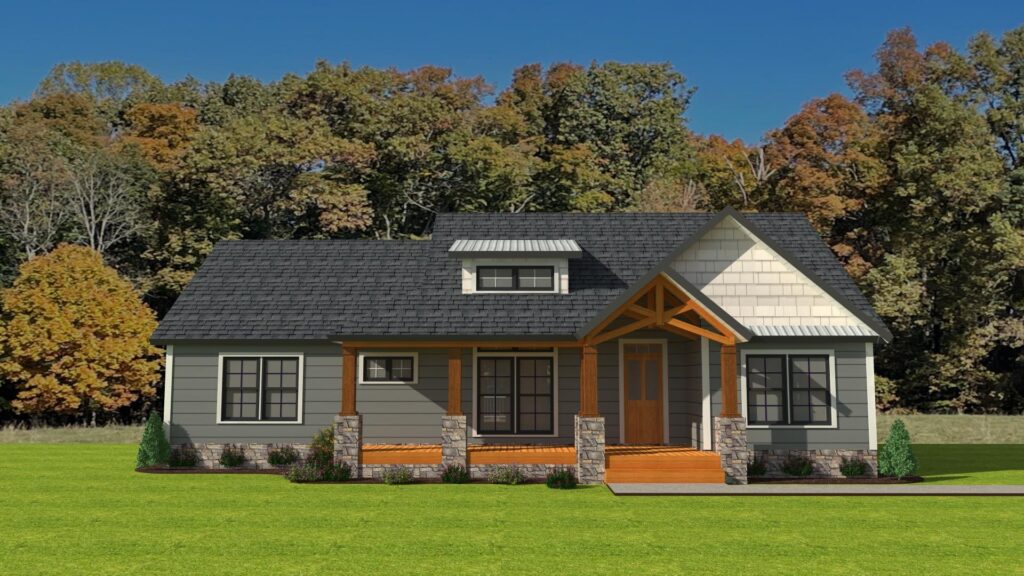 Specifications:
Square Feet: 1,528
Bedrooms: 3
Baths: 2
The single-story Mountain Grove plan, which is offered as part of Honest Abe Log Homes' Southern TimberCraft line. The open floor plan features a living room, kitchen, dining and foyer with three bedrooms and two bathrooms.
The primary bedroom is designed to have a tray ceiling with decorative beams, along with a walk-in closet off of the master bathroom.
Decorative beams can be arranged throughout the living areas based on customer's design choices.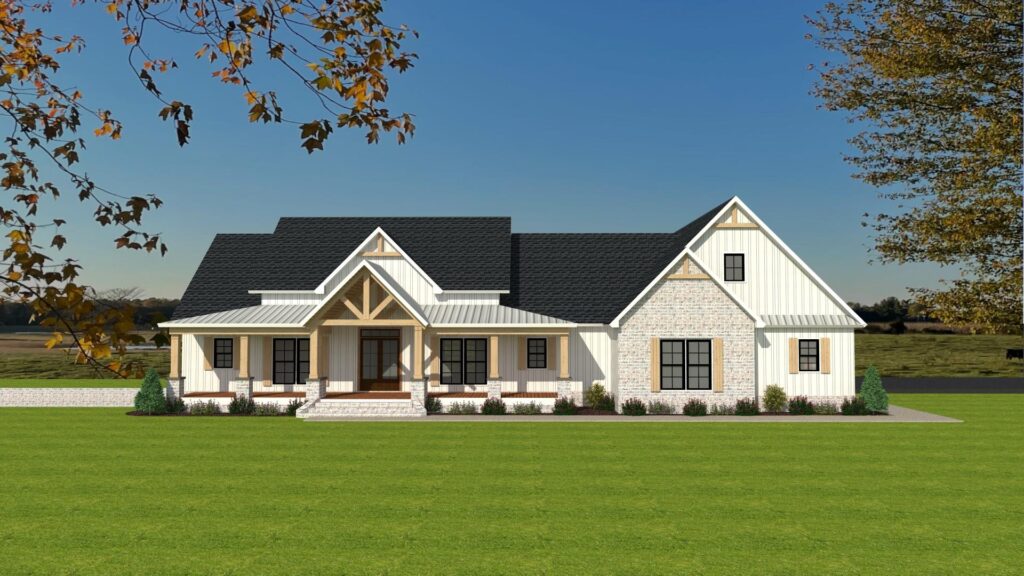 Specifications:
Square Feet: 2,883 1st Floor / 814 Garage / 457 bonus / 359 Play Loft
Bedrooms: 3
Baths: 2 1/2
The Laurel Bluff  is a two-story plan that is offered as part of Honest Abe's Southern TimberCraft line. It features an open concept living room, kitchen, dining and foyer with three bedrooms and two bathrooms.
The primary bedroom suite has a walk-in closet, luxury bathroom and is situated near the laundry.
The kitchen is connected to a sizable working pantry and mudroom leading to the garage.
The secondary bedrooms each have walk-in closets and access to a play loft above.
Decorative beams can be arranged throughout the living areas based on customer's design choices. Spacious outdoor living area is provided by covered porches on both the front and rear of the home.
Superb Energy Efficiency
Our SIPs are some of the most advanced on the market. Produced by our sister company, they contain a proprietary poly-based foam core that results in a R-26 wall at only 4.5 inches thick, or R-40 at 6.5 inches. They're so efficient that the U.S. Department of Energy has recognized them as a Zero Energy Ready Home (ZERH) product. With our panels, building off the grid or simply lowering your utility bills for life is very achievable.
Safe and Environmentally Friendly
Unlike the cheap industry standard EPS foam cores (styrofoam), our SIPs feature an advanced closed cell poly-based foam that doesn't melt at any temperature and has a Class 1 fire rating. It contains no VOCs, no ozone depleting compounds, and no formaldehyde. Our foam core has passed the highest standard in the industry for indoor air quality (IAQ) as related to building materials, passing the California Department of Public Health indoor air quality standard "CDPH 01350 v1.2 for School Classroom, Private Office and Single Family Residence".
Incredibly Strong & Faster to Build With
An abundance of data online exists regarding the strength of SIP panels. Our panels incorporates a patented process that makes them even stronger. A one-piece solid corner panel creates unprecedented strength in a home and is unique to our product. SIPs have been proven to be 2-3 time stronger than conventional framing. Along with superior strength comes speed. We dry-fit each home in our plant, making sure the panels work well together as a system before they are shipped to your job site. This reduces errors and modifications, and many SIP systems are put up in hours.
Design Flexibility
While we have a few plans dedicated our our Southern TimberCraft SIP homes, the great news is that just about any floorpan can work with SIPs. Browse our catalog of
log and timber plans
, or bring your own to us. We can convert them to SIPs, then incorporate beams, wood, stone and other elements to help bring your Souther TimberCraft home to reality.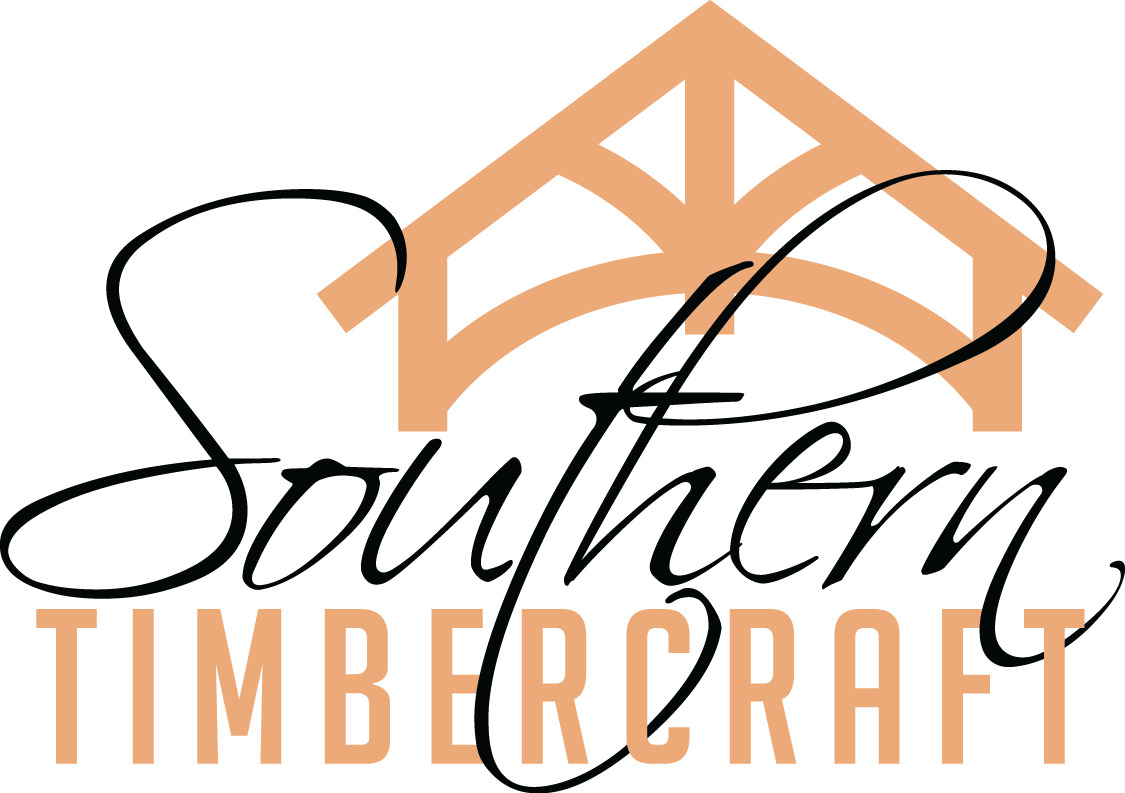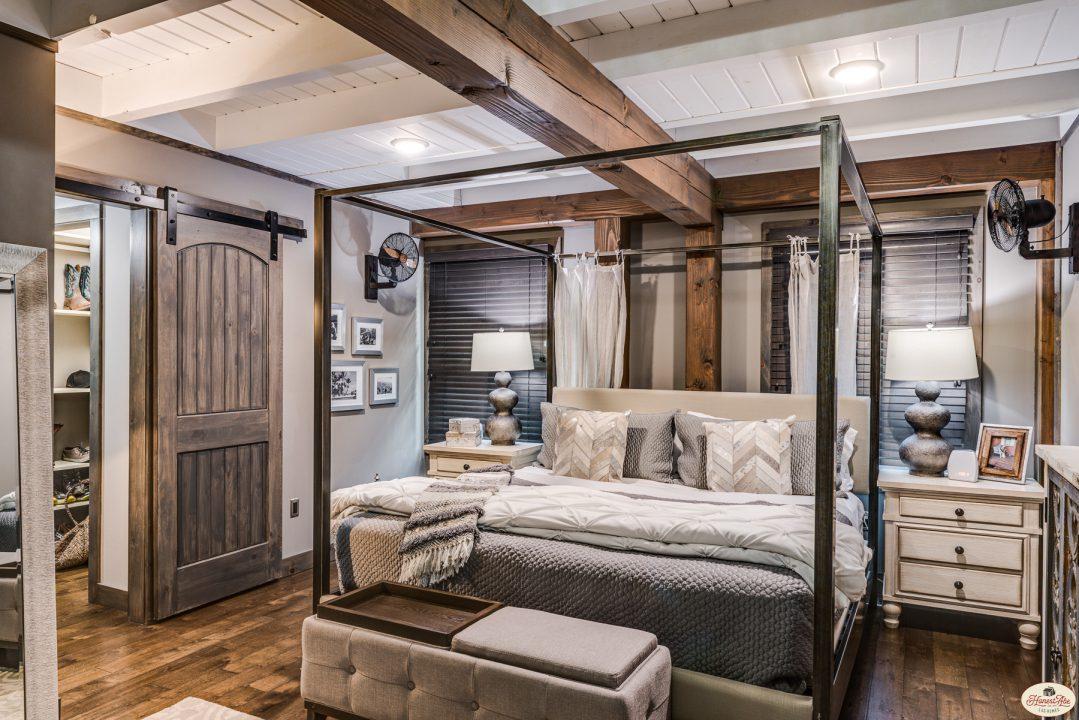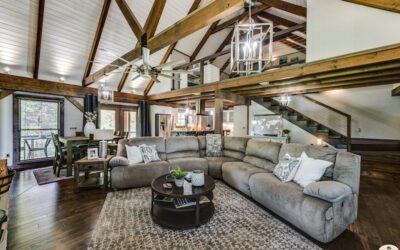 So, what is a SIP? ...and why would I want it in my new home?   SIP stands for Structural Insulated Panel. While they aren't something new they may be new to you. SIPs have been around for many years and have been used in thousands of homes and commercial...
read more